What are Google Ads?
Google Ads are a way of advertising your business online using Google's products and network. You can create ads that show up when people search for keywords related to your products or services on Google or YouTube. You can also display ads on other websites, apps, and videos that are part of Google's network. You only pay when someone clicks on your ad or sees it a certain number of times. Google Ads can help you reach potential customers who are interested in what you offer and measure how effective your ads are.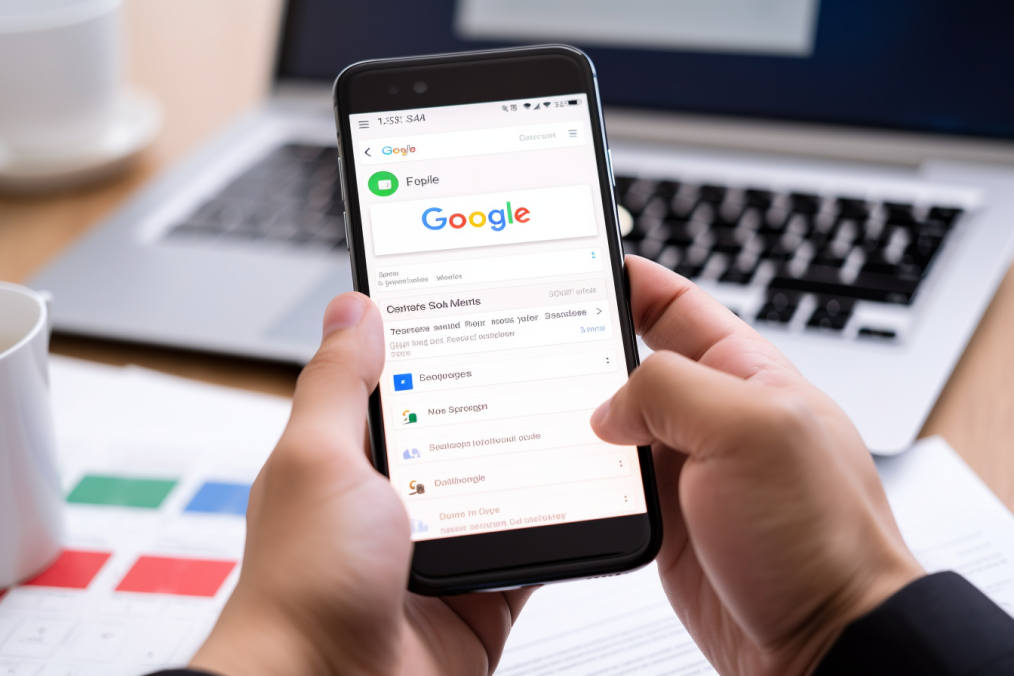 Why use Google Ads
Increase website traffic: Google Ads can drive more traffic to your website, by displaying your ads on the top of the search engine results page (SERP).
Target specific audiences: With Google Ads, you can target specific audiences based on factors such as location, interests, demographics, and even search terms.
Boost brand awareness: Displaying your ads on the Google SERP can help increase your brand's visibility and recognition among potential customers.
Immediate results: Unlike organic search engine optimization (SEO), Google Ads can provide immediate results by displaying your ads to potential customers as soon as your campaigns go live.
Control over ad spend: Google Ads allows you to set a budget for your campaigns and adjust it as needed, giving you control over your ad spend.
Measure performance: With Google Ads, you can track and measure the performance of your campaigns, including impressions, clicks, conversions, and ROI, allowing you to optimize and improve your campaigns over time.
Reach customers on different devices: Google Ads allows you to reach customers on various devices, including desktop, mobile, and tablet devices.
Advertise in different formats: With Google Ads, you can advertise in different formats such as text, image, video, and shopping ads, providing more flexibility in your ad campaigns.
Stay ahead of the competition: By using Google Ads, you can stay ahead of the competition by displaying your ads above theirs on the Google SERP.
Cost-effective advertising: Google Ads can be a cost-effective way to advertise your business, as you only pay for clicks on your ads or for impressions of your ads, depending on the campaign type.
Why Choose Zoeble
Expertise: We have a team of Google Ads specialists who know how to create and manage campaigns that deliver results. We have the skills and experience to help you reach your online marketing goals.

Personalized Approach: We don't use a one-size-fits-all approach. Instead, we take the time to get to know your business, industry, audience, and objectives. Then, we craft tailor-made campaigns that suit your specific needs.

Results-driven: We don't settle for mediocre results. We strive to achieve the best possible outcomes for you, whether it's driving more traffic, generating more leads, or boosting conversions.

Innovative Strategies: We are always on the lookout for new and creative ways to improve your campaigns and stay ahead of the curve. We use cutting-edge tools and techniques to optimize performance and maximize ROI.

Transparency: We value honesty and communication with you. We keep you updated on how your campaigns are doing and provide regular reports and insights. We also welcome feedback and suggestions from you.

Data-Driven: We rely on data to inform and enhance your campaigns. We analyze key metrics such as click-through rates, conversion rates, and cost per acquisition to measure effectiveness and make improvements.

Full-Service Agency: We are more than just a Google Ads provider. We offer a comprehensive range of digital marketing services, including web design, social media marketing, SEO, and more. This way, you can streamline your online marketing efforts with one trusted partner.

Customer Support: We provide outstanding customer support to you. We are always ready to answer questions, provide guidance, and address any concerns or issues that may arise.
Our process
Contracts and payments: We send you a contract that outlines the scope, budget, timeline, and deliverables of our Google Ads service. We also send you an invoice for the initial payment. Once you sign the contract and make the payment, we can start working on your project.
Client welcome package: We send you a welcome email that introduces our team, explains our communication channels, and provides access to our project management tool. We also send you a welcome kit that includes some branded goodies and a thank-you note.
Kickoff call: We schedule a kickoff call with you to discuss your business goals, target audience, competitors and expectations for Google Ads. We also answer any questions you may have about our process or Google Ads in general.
Onboarding questionnaire: We send you an onboarding questionnaire that collects more information about your business and Google Ads needs. This helps us create a customized strategy and plan for your campaigns.
Project launch stage: We set up your Google Ads account, conduct keyword research, create ad copy and landing pages, set up tracking and reporting tools, and launch your campaigns. We also monitor and optimize your campaigns regularly to ensure they are performing well.
Check in calls: We schedule a check in call with you every week to review your campaign performance, share insights and recommendations, and get feedback from you. We also discuss any changes or updates that may be needed for your campaigns. These become less frequent over time.
We hope this process gives you a clear idea of what to expect when working with us. We look forward to helping you grow your business with Google Ads!