Project Overview
This project was a relatively simple one, however, it was a great opportunity to work with a new company and help them develop their brand identity and website. Attention to detail is very important in the car wrapping and window tinting industry, so we wanted to make sure that the website reflected this. We also wanted to make sure that the website was easy to use and navigate, so that customers could easily find the information they needed.
The Design
We went with a dark look design which we believe works well for this industry. Simple design with only a couple of pages needed is the best way to go.
Home page
The home page is simple and straight to the point. It has a hero section with a call to action button, a section with the services offered and a section with a few gallery images, along with a contact form
Gallery page
Infinitely scrolling gallery page linked to a CMS for easy upload from the client
Contact page
Simple contact page with a contact form and contact details
Project images
Car wrapping info section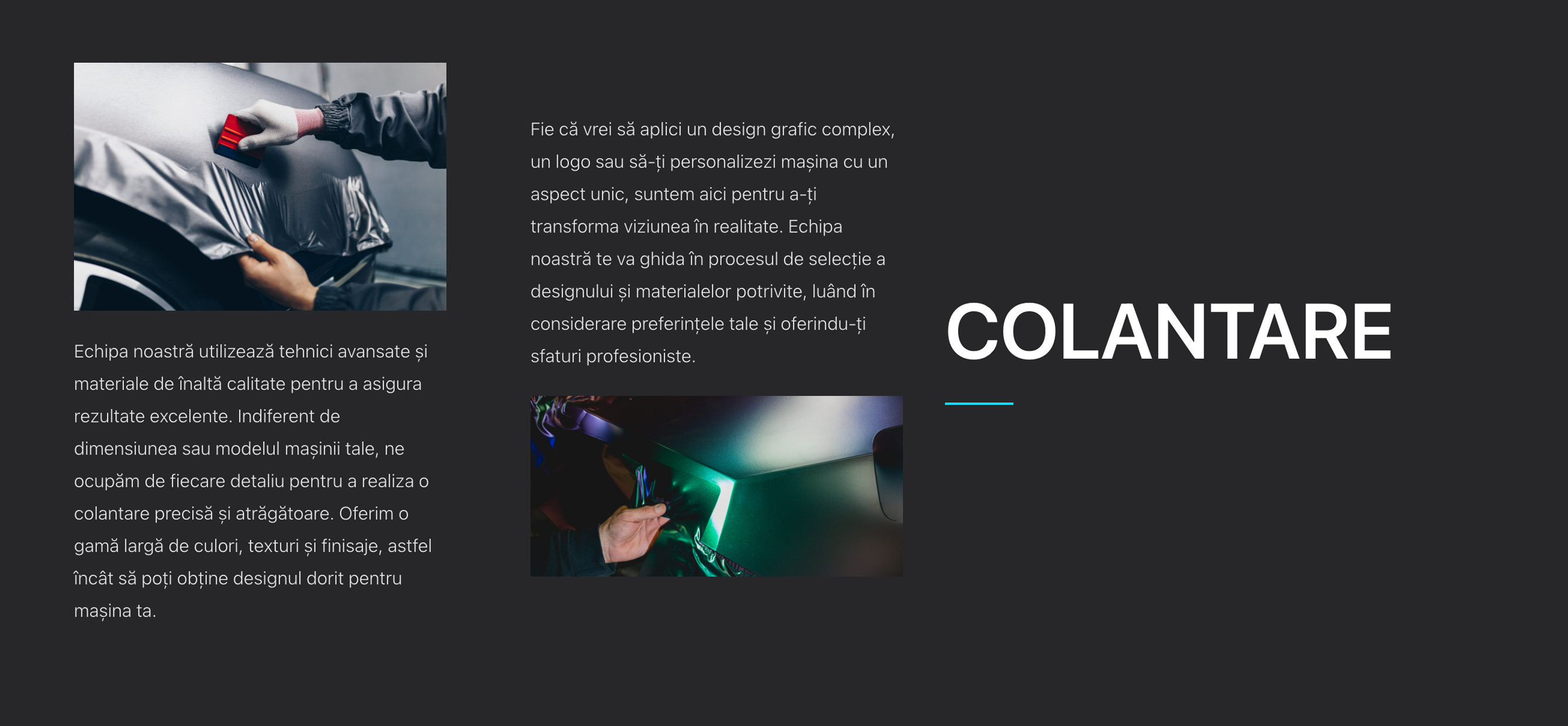 Window Tint info section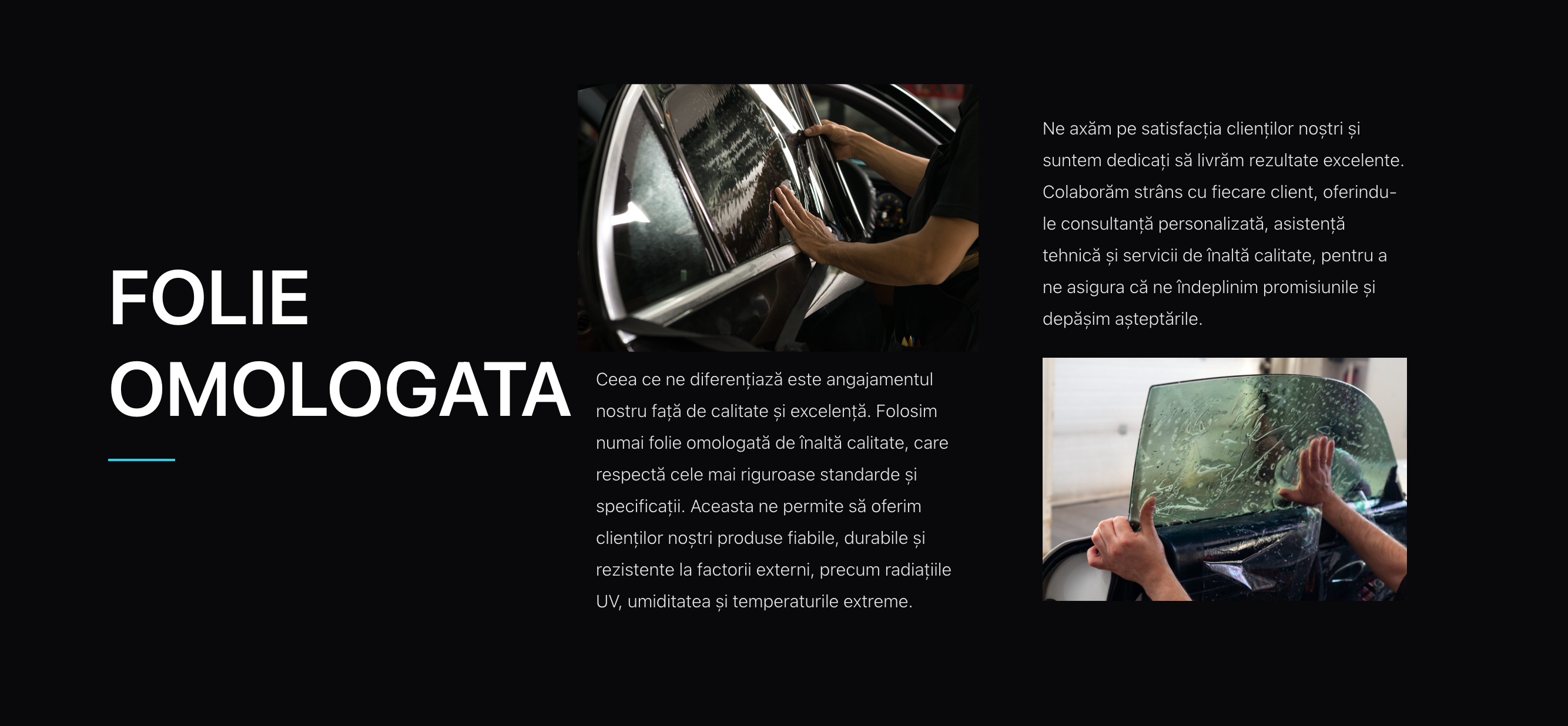 Home Gallery highlight section
Technology
This website was built using Wordpress, with the Astra pro theme. We created a custom post type for the gallery images to ensure it's as easy as possible for the client to upload new images to the website.