Introduction
A website is a powerful tool for businesses of all sizes. Whether you're a small business just getting started, or a large enterprise with an established online presence, a website can help you reach new customers, connect with existing ones, and achieve your business goals.
We wanted to take a little time and show you just how powerful a website can be for even the smallest of businesses.
One of our clients
This is the from Jun 1st to August 31st 2022 as you can see in the below chart.
One of our current clients is a small nail salon based in a town in the UK (Scarborough.) It's actually a really competitive market for nail salons, with a lot of salons in the town centre, focussed on nails.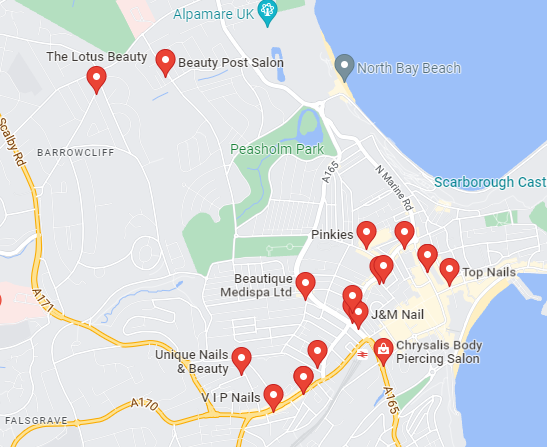 Our client wanted to grow the business which meant brining in more clients and came to us for assistance. She had the idea of using a website but didn't really know how. That's where we came in. We built a website with excellent on page SEO, and helped to correctly configure all of the social profiles. We also gave a guide on the things that the salon owner needs to do in order to help with the website ranking from day to day. These are relatively simple things such as reviews on Google my Business.
The last 3 months
We completed the website for Carmen around 1 year ago and you can see below the traffic over the last 3 months. 490 visitors which converted into 44 bookings. 44 bookings might not sound like a lot, but the type of nails Carmen is doing are very detailed and takes around 3 hours, plus the traffic is only just starting to ramp up with Carmen recently making the front page of Google, along with getting into the top 3 Google my business listings for nail salons.
These clients were searching on Google for a nail salon, and without a website, would never have found Carmen's business. Many of these are now repeat customers and the lifetime value of repeat customers is really high for a local service business such as Carmen's.
Conclusion
Carmen's salon is now extremely busy and she is very pleased with the results that her website delivers. Carmen is looking to take on additional staff to handle the extra demand which is generated by the website.